Here's a couple drawings I just made yesterday afternoon...please click on the images to see the full size:
He says to me, "You're just sending off the wrong signal." I scowl at him from the passenger seat, not in the mood to be given advice. He continues, "Instead of saying, '
I'm single
' you should say '
I want a boyfriend.
' It's a totally different way of presenting yourself." I pause, eventually replying, "Hmm...well, I think that sounds like a bunch of HOOEY." But then a couple days later I realized he was right.
I know, this is another relationship-themed drawing. (It's just because
everything else
in my life is going so swimmingly these days that I don't need to sit around and analyze the other stuff.) This drawing is also on the topic of "
what I'm doing that's preventing me from getting involved with someone else
." It shows my metaphorical guest room, which used to be very hospitable for visitors but over the years has become crammed with my various endeavors. AKA: art stuff. I'm sure I could clear out space if I met someone who I really fancied, but I have a fear that my lack of space for someone else makes me come across as standoff-ish.
And here's a fun little collage I made tonight inspired by birthday flowers that Jamie gave me...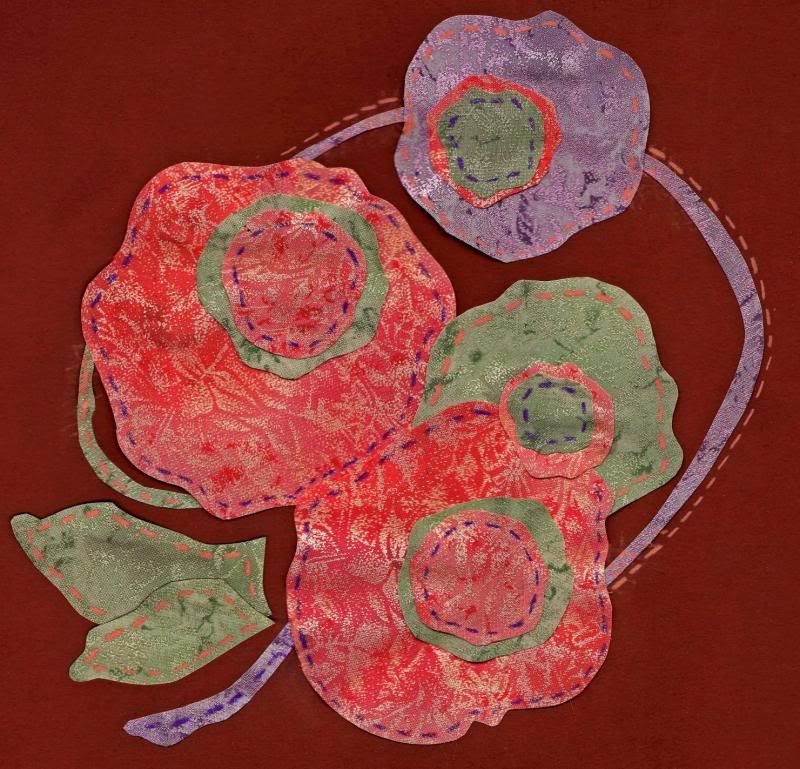 Yup, it's my birthday! My
Through the Looking Glass Birthday Picnic
on Saturday was so much fun, thank you everyone who could come out and join us! You can see pictures of what you missed in my
facebook photo album
.
Last night I continued celebrating my birthday at karaoke, but then my bag disappeared! Keep your fingers crossed it will turn up, because it had my wallet, keys to my apartment and bike, phone, ipod, birthday picnic guest book, gifts, etc...
Currently Listening:
Edward Sharpe & The Magnetic Zeros...
Up From Below