Here are pictures from my
opening this past Friday at Ad Hoc Gallery
! There was a great turnout, drawings sold, and I'd like to say THANK YOU to everyone for their support. It's up for the next month in case you'd like to check it out! There are 40 drawings up, a couple pages from my comic
Sealed
, a few etchings by Karat, and paper airplanes made out of the maps I collected from my travels this year.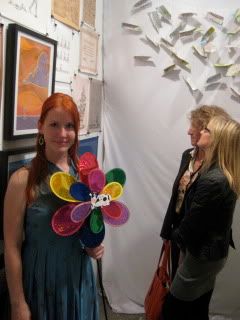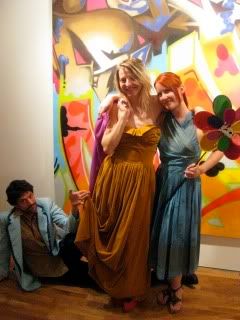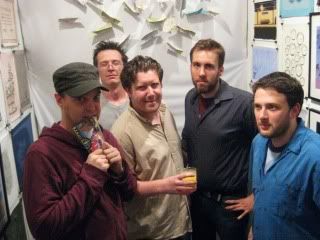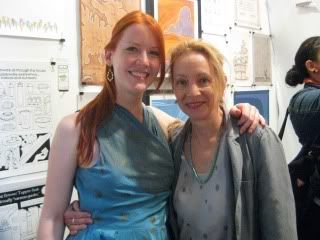 Garrison and Allison, the awesome owners of Ad Hoc...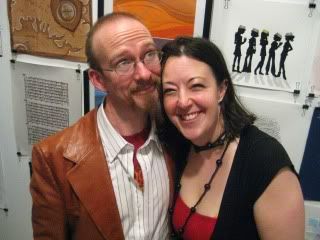 And now on to some new ART! They both deal with the topic of relationships, which I find myself needing to talk about lately. (Please click on image to enlarge!)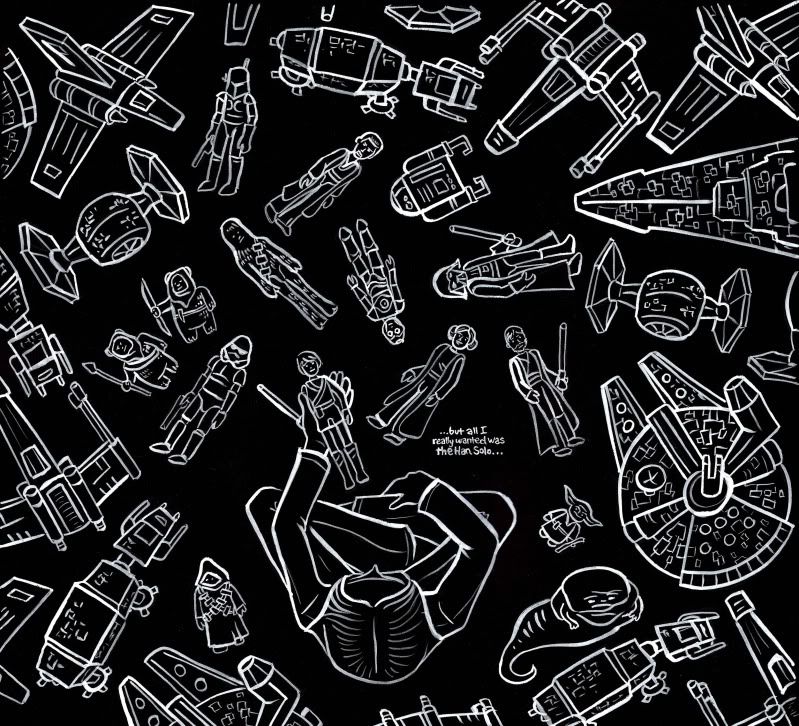 So....a relationship. I admit, it's the thing I want the most. But in the past few years I have not gotten anywhere. So instead I've focused on my art, travel, friends, projects, etc. My life is SO full of lucky amazing things that I feel terrible complaining about the fact I'm lacking the ONE thing that's the most important. It's like I got all the Star Wars toys when all I really wanted was the Han Solo figure. I feel like the universe is toying with me...
This was based on a conversation with a friend. The text is tiny, so here's what it reads..."
I mean, I used to jump in headfirst. Sometimes I wish I hadn't lost that impulse...What about you and your girl? At least YOU'RE trying.
" He replies, "
I thought I was falling, but now I'm grasping at roots and rocks on the way down. I'm not so sure what's on the bottom after all.
" He continues, "
But you...you're just clinging to the edge for dear life, refusing to let go
." I say,
"Yeah, pretty much. I'm hoping sometime soon my arms will get tired."
Oh, and I finally glittered my bike helmet...silly meets safety.
Currently reading:
Swamp Thing
(Volume 1) by Alan Moore