They are all photos rather than scans of the original drawings, so I apologize for the poor quality! And please click on image to see full size.
GRANADA
I drew this first one on the rooftop of my hostel, inspired by the pattern made by all the tiled roofs...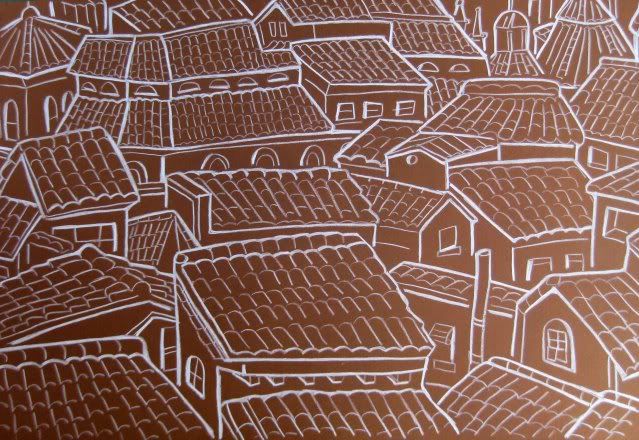 And this painting is a copy of one of the MANY elaborate carved patterns coating the walls of the Alhambra. The walls just looked like lace...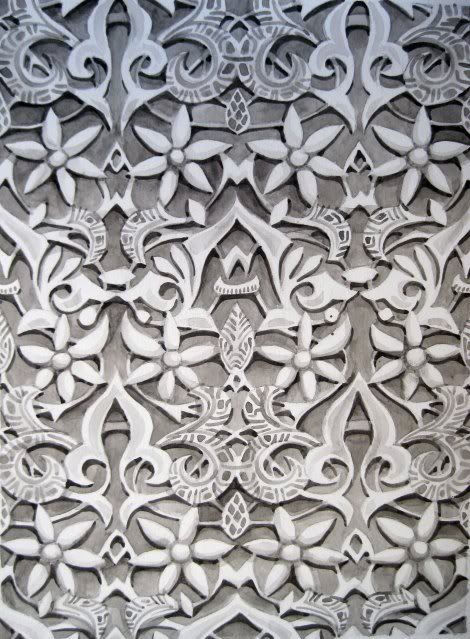 MADRID
This drawing was made in Plaza Mayor in Madrid...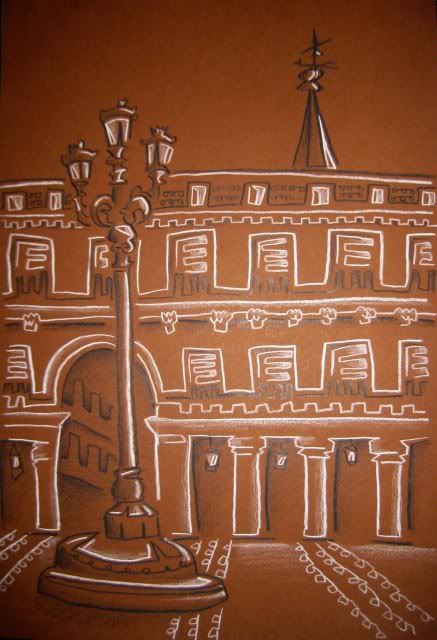 And this second drawing was done on a little street near Plaza de Zocodover in Toledo.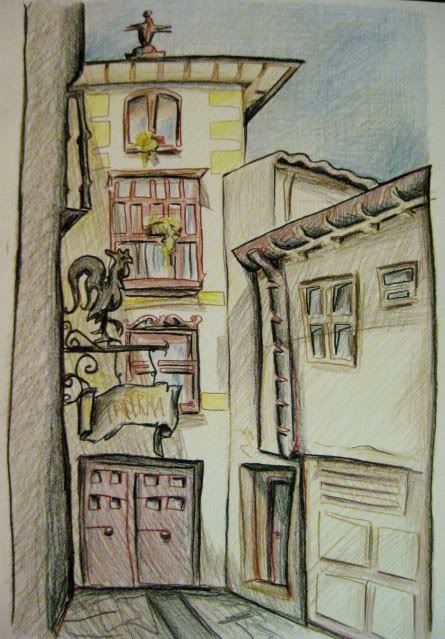 STREET ART MADRID
Here is "Switch," a pair of copper etchings by Karat that represent the front and back of a single postcard. It's in the Lavapies neighborhood of Madid, on Called de Jesus y Maria at Calle de la Esgrima.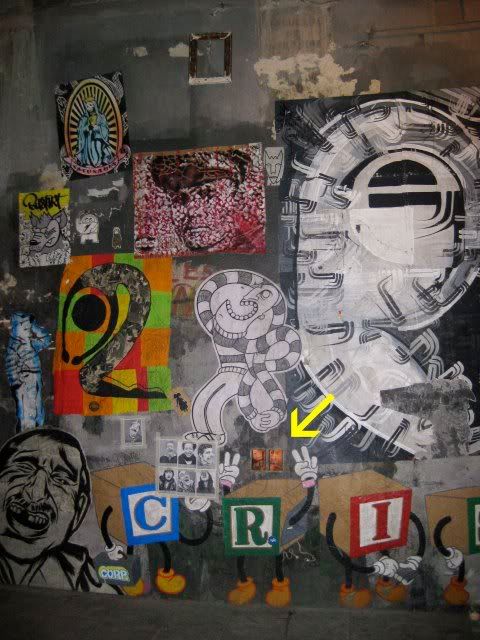 BARCELONA
These three drawings were all inspired by the buildings of Antoni Gaudi, but I tried to draw them in three very different styles.
This first one I drew at Gaudi's famous unfinished cathedral, the Sagrada Familia. Every part of that building was stunning and unique, I spent hours there...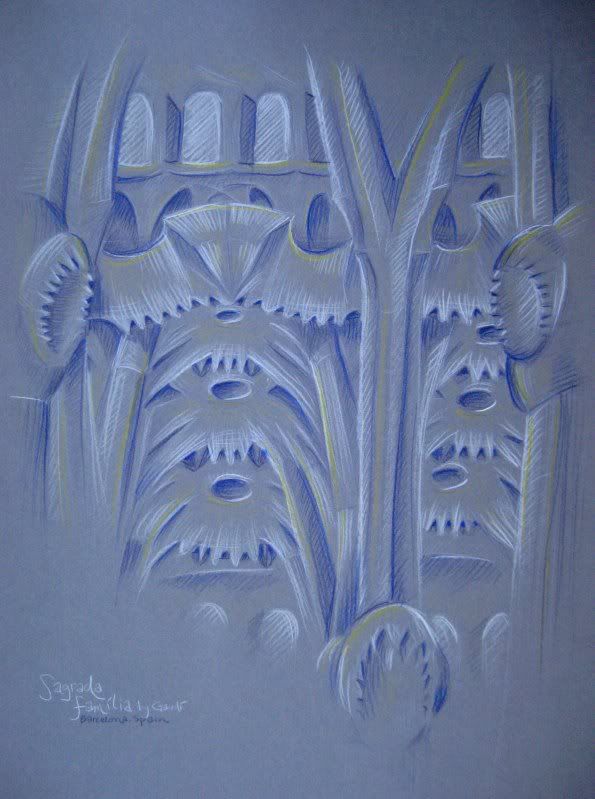 This one was inspired by Casa Batllo, but I took the organic art nouveau shapes of the windows and distorted them even more.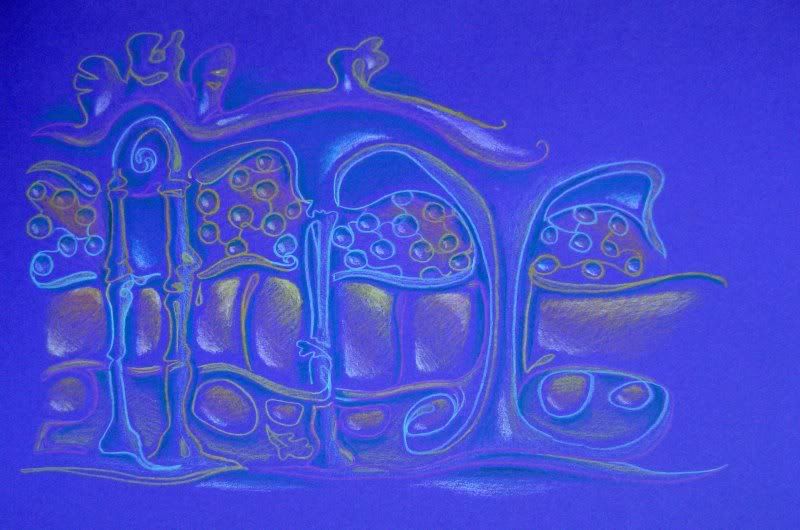 I drew this one at Parc Guell. Instead of clean graceful lines, I rolled my pen between my fingers while drawing this so I could embark on some unpredictable paths.
STREET ART BARCELONA
These copper etchings depict the front and back of a single postcard. (A postcard to Barcelona from inside Karat's head) It's located next to a piece by Spanish artist Paz in the Bari Gotic (Gothic Quarter) on the street Baixada de Santa Eulalia, where apparently Saint Eulàlia was put in a barrel with knives stuck into it and rolled down the street. Wow. (See, there's a shrine to her)