(Please click on image to see full size)
You can read the text, but basically I feel like my heart has locked itself in a room and refuses to come out. And I don't want to consider that it
isn't
locked up because that means that this is all the emotion I can muster. I'm hoping it's indeed in there.
But I'm also afraid it's snuck out the window.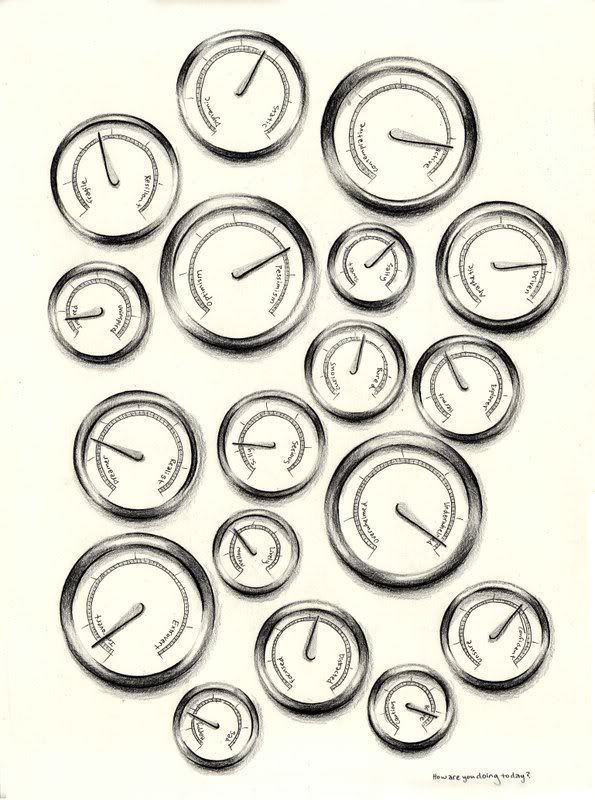 Here I wanted to use something technical to try to portray the bouquet of emotions that make up and influence our mood on any given day. (The line at the bottom reads, "How are you doing today?") Each meter is measuring a particular range of emotion such as silly/serious, unsure/confident, fragile/resilient, overwhelmed/underwhelmed, curious/bored and so forth.

Currently Listening:
Bon Iver..
.For Emma, Forever Ago