BIG. NEWS.
A lot of you folks probably already know this, but..
.I GOT A BOOK DEAL WITH ABRAMS!
(I got the offer 2 months ago but I needed to wait until the contract was all done and signed before I could officially announce it.)
I'm writing and drawing a young adult graphic novel geared towards girls called
PAGE BY PAIGE.
It's about a redheaded 16-year old named Paige, who moves to NYC with her family from Virginia. (Sound familiar?) Feeling alone in this new city, she decides to cope by learning how to be an artist. But she finds that the lessons she learns on paper spill over into her real life. The more she becomes an artist, the more the line between her imaginary self and her real self begin to blur. The whole book is rooted in my own experiences, so it's quite a personal project for me. And I'm THRILLED to find a publisher brave enough to take on a new author like myself.
At a whopping 192 pages it'll take me the next year to draw, and it will be released in
SPRING 2011
by
Amulet Books
. (The YA division of
Abrams
) This is why I recently joined a comic studio in Gowanus, so I won't have to spend the next year drawing this totally isolated in my apartment!
I must say THANK YOU to everyone who bought one of my little sketchbooks back in Virginia or picked up one of my zines here in NYC. And thanks to my editor Maggie Lehrman, my agent Maya Rock over at Writer's House, and my friend Chad Beckerman who passed along my name to Maggie in the first place. It's been 9 months since when I first started talking to Abrams, so I'm grateful for my friends and family who have
put up with me
rattling on about this project for so long. (And, um, sorry, but you'll have to keep hearing about it for a while! But I promise it will be amazing...)
And now...how about a happy painting? (Click on image to see full size.)
This little watercolor is about how I've been feeling unfocused lately by so many lovely distractions.
(The words on the paper say, "work you should be doing")
Working on the book project, staying up way too late with my karaoke friends, hanging out at HiChristina, playing with puppets, going to concerts and parties and openings, etc. I'm definitely enjoying myself...but I know that soon I need to buckle down again and get back to WORK.
Last weekend I went and volunteered painting canvases (another lovely distraction) depicting book covers for the library of PS 171 up in Harlem. Here are a couple of the other
New York Cares
volunteers...
And here's the giant book cover that I painted...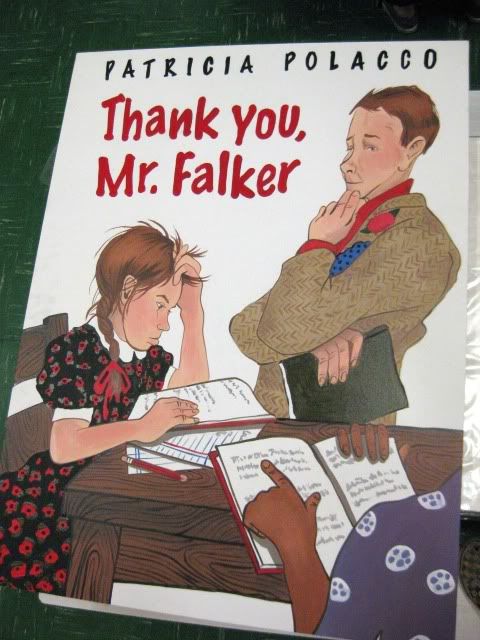 Currently Listening:
Camera Obscura...
My Maudlin Career