My comic
Sealed: Growing Up Tupperware
has gone live on Act-I-Vate today! Click
here
to check it out! I'm really excited to be a guest artist on this awesome webcomix collective. It's an exclusive preview of the anthology
The Big Feminist But
edited by Shannon O'Leary, Joan Reilly, and Suzanne Kleid. And if you're in NYC, swing by Bergen Street Comics today because it's Free Comic Book Day! (I'll be there after 7pm)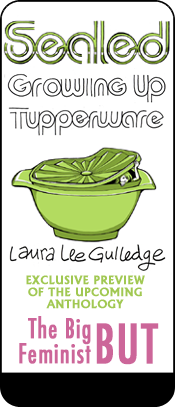 And now, what better to go along with a wholesome Tupperware story than some drawings of...naked people! HiChristina held its first figure drawing night and it was a great success. I tried used just markers for this series, and I like the fauvist-flavored results...Please click on the image to see the full view!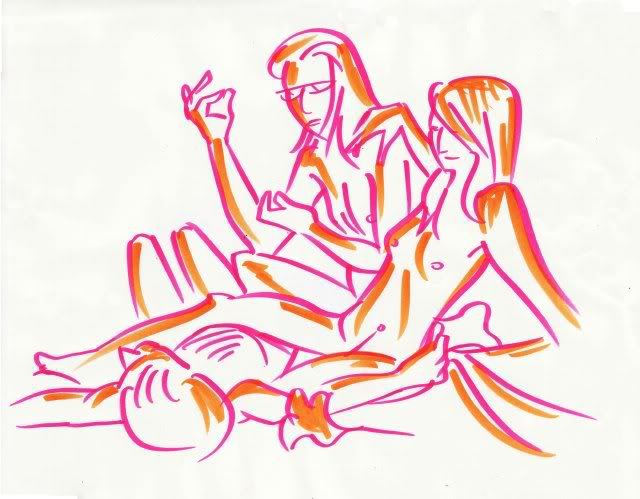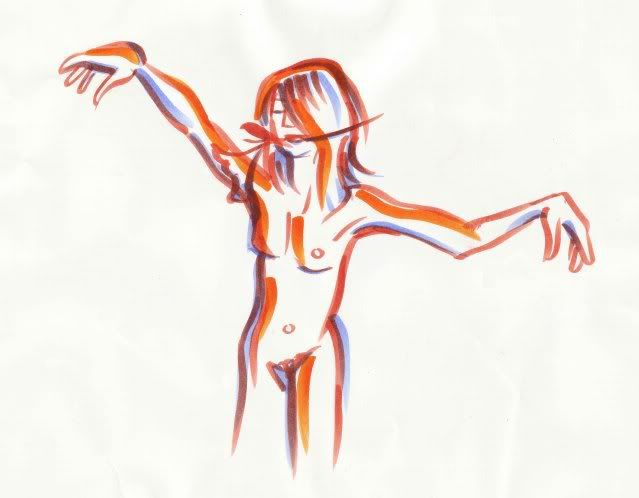 Fritz decided to hold up a SINK in this pose...the sheer attempt to hold it for 10 minutes was quite admirable!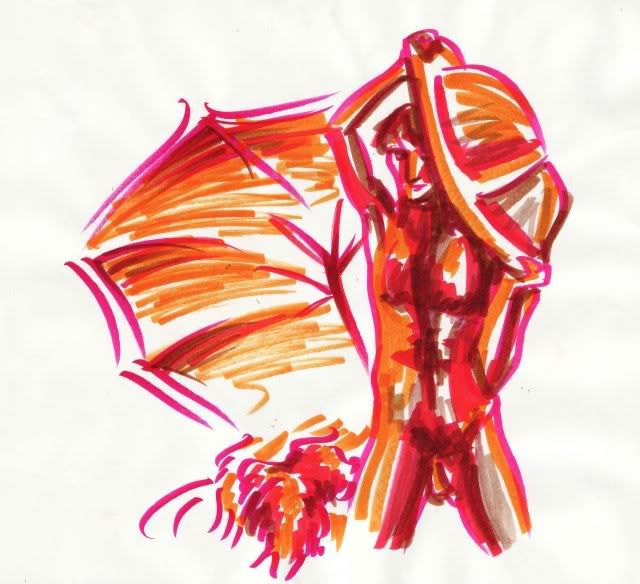 This portrait turned out really nice...
And I modeled myself for the first time...which was definitely a new thing for me! One fella gave me a swan head which I found amusing, but here is the only sketch I got a photo of. (He asked me to sign it)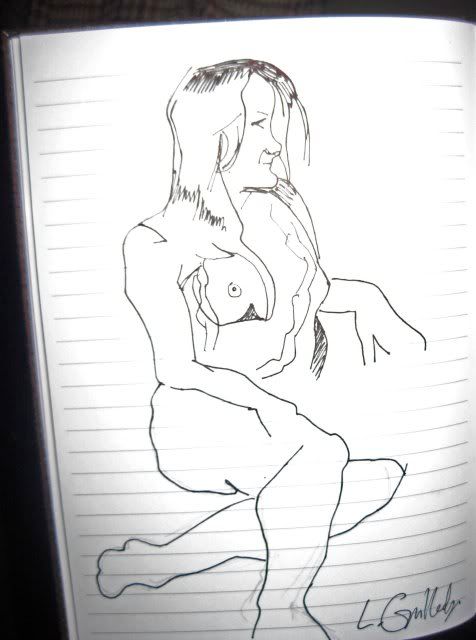 Currently Reading:
Art is a Way of Knowing
by Pat Allen (It's an art therapy book)