I started posting this yesterday but got sidetracked doing birthday fun...thanks for the birthday tidings everyone!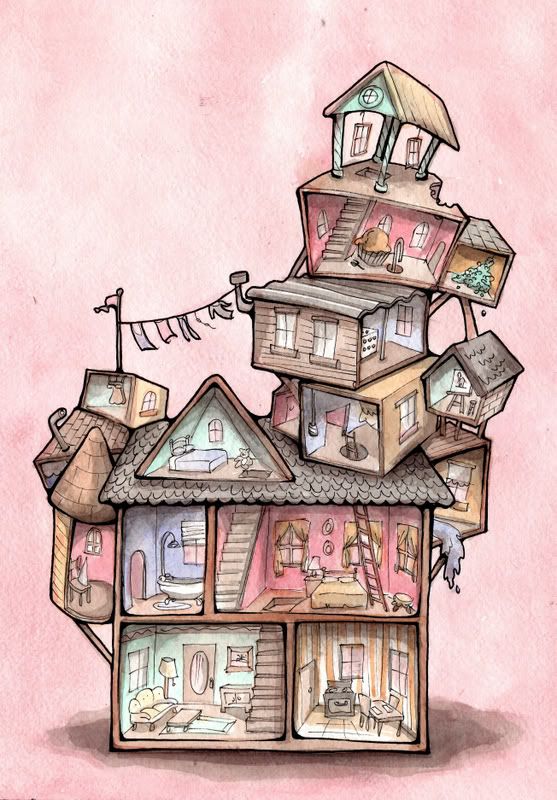 I was saying the other day how I keep adding new rooms/ new scenes to the little dollhouse that is my world. "Reality surfing" as my friend Juliet calls it. Here's how it looked in my head...the main dollhouse is pretty standard, but all the additions I keep sticking on get more and more whimsical. (The dunce room, the muffin room, etc.)
I played with spray paint for the first time with my friend Bishop at this spot in Long Island City called Five Pointz. It's a huge building that's legal for graffiti, so it's simply covered and it's always changing as new people like me consistently paint on it. I painted a version of my drawing
Big Dipper
, which was quite a learning experience!
Currently watching:
Pushing Daisies
...Season 1