Alas, I have no drawings to show you today...but that's because I was busy with my
art show at Slip
this week! Thank you to everyone who came by the gallery, and those who were simply there in spirit!
I hung little artworks in bottles between the two trees in front of the gallery...It's my
Message-In-A-Bottle-Tree
! (It only lasted 24 hours because it kept getting picked clean too fast) I hung out on the stoop and drew in the evenings...
My show contained all self portraits from since I moved to New York, and I encouraged people to add their own captions to the drawings!
Opening reception
...Aylon Samouha played jazz quitar and great people turned out!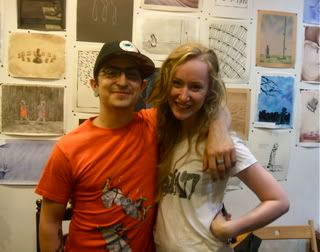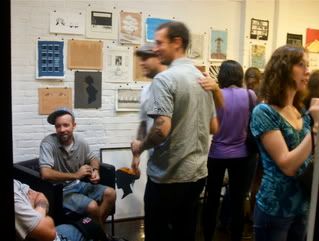 One night the guys from Charlottesvile's Will Thomas Band were playing next door, so they hung out on the stoop with me. Then a random passerby (Nathan) asked if he could draw with me...here's what he made!
Collaborative Drawing Night!
Aylon played some more music for us, and we entertained a couple Swedish visitors with a penis mold from an art event a couple weeks ago at Slip.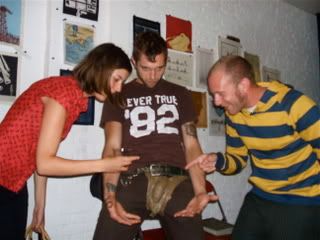 Here are people doing nonverbal drawings (based on an old lesson of mine) along with the drawings they created!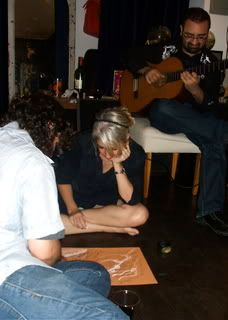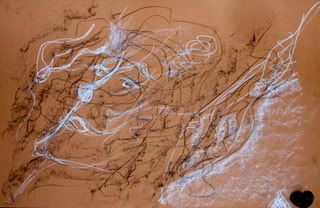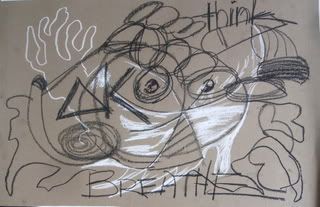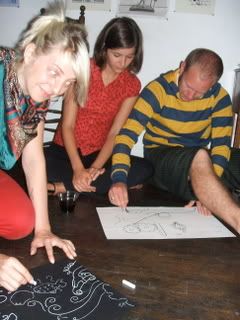 Closing Night!
Tonight Matt Bailey performed his music in public for the first time ever!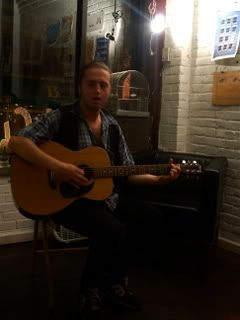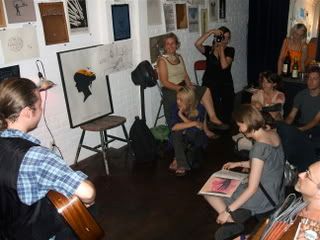 BYOD: Bring Your Own Diary!
In the spirit of my very personal artworks and Matt's bold gesture, Christina and I read from our middle/ high school diaries! And Christina very bravely let Abner read aloud from her adult journal...
Indulging our nosiness, Christina actually call the ex-boyfriend she wrote about in her journal from years before! We had to be quiet so he didn't know he was on speakerphone...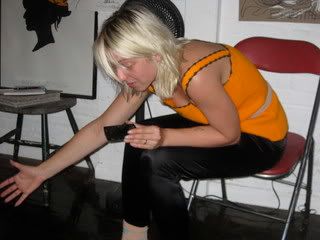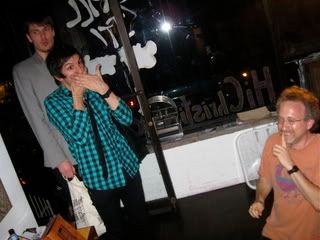 And then the evening came to a close...