This was the
6th weekend in a row
where either I was hosting visitors here at my place in NYC or I went out of town myself. Riding buses and playing tourguide...it's been a bit tiring! But here is the artwork I have squeezed in lately...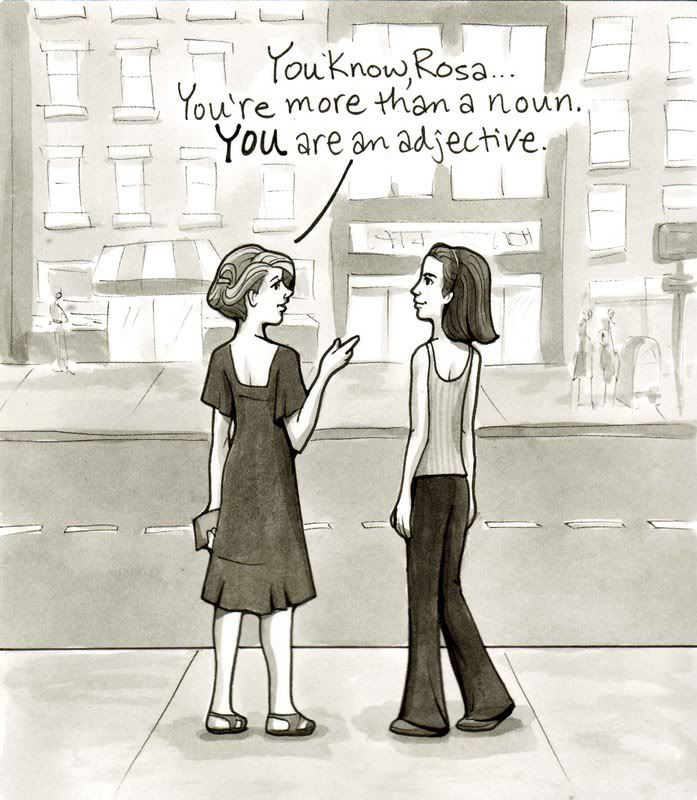 This is a scene from last week when I was walking down 14th Street with my friend Michael Rosa. He just has one of those distinct personalities that can be used as an adjective.
I know I
can't
be the
only
person who has looked at someone else sleeping and taken a mental picture...especially when you perhaps find it improbable that you'll be in that situation with that person again. Call it nostalgic or silly (I call it
embarrassing
since I'm posting it online for all to see...) but at least I can admit it.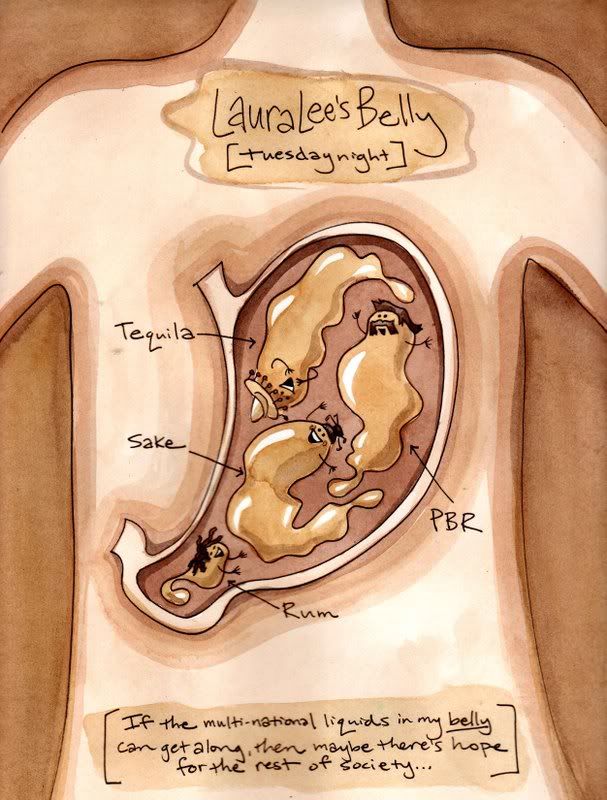 I got this silly idea last Tuesday night (Yes, all those things were swimming happily in my belly.) and simply wanted to draw it out! So there you have it.
And by the way...I just thought I'd share that this is my
100th post
here on this blogspot-blog! Thanks for checking out the artwork that I've been posting here each week over the past year! I really appreciate all the support. Thanks!
Currently Listening:
LCD Soundsystem...
Sound of Silver