Here's what I've made while being trapped in my room the past couple days...I've been hiding because there is a
movie
being filmed in my apartment! Getting something out of the fridge or even trying to simply leave the apartment feels like a covert operation. But that story warrants its
own
blog later...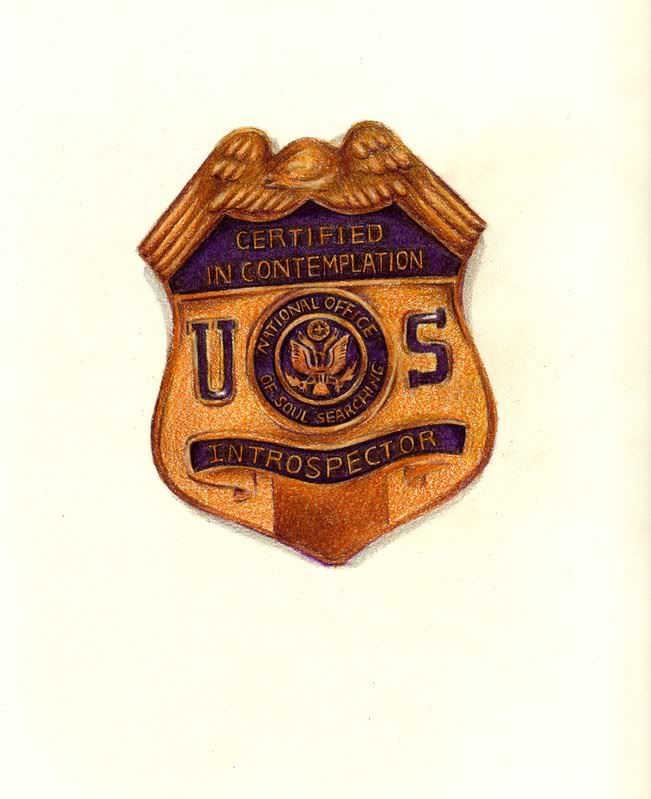 This drawing is a joke about my over-introspectiveness. It's meant to accompany the
reimagined drawing of my passport
I did a couple months back. I should
totally
have a badge.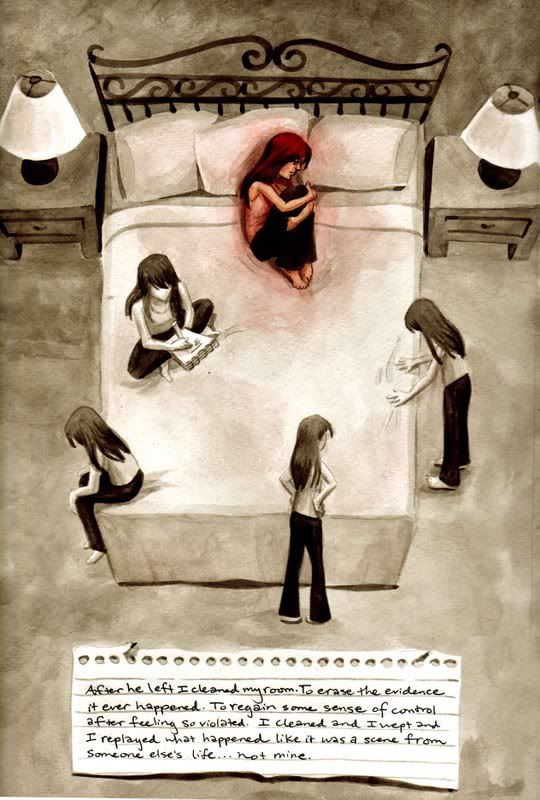 Okay...I've been avoiding dealing with this long enough. So finally I had to draw it out. For me, the emotions move clockwise...reclaiming order, then anger, guilt, and finally writing it out rather than talking to anyone. Because that would have acknowledged that anything happened.
Phew....
Currently listening:
The Walkmen...
Bows + Arrows