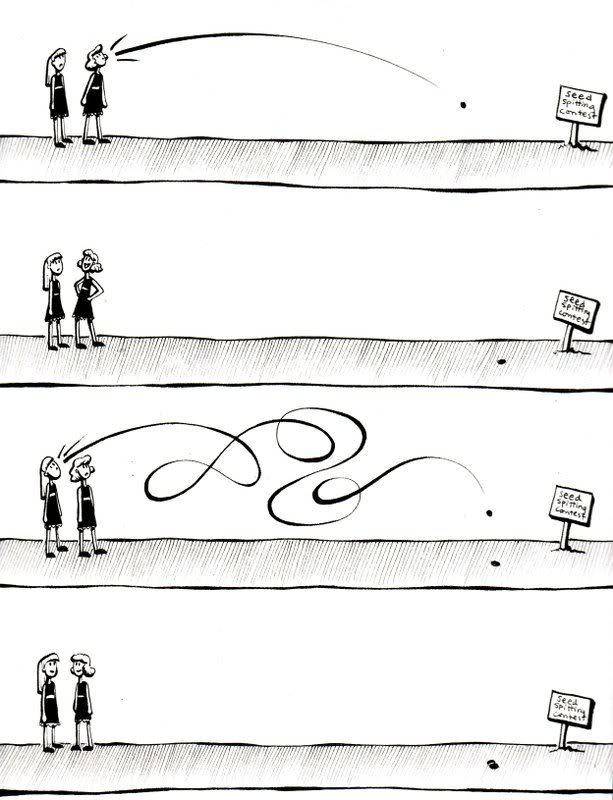 The caption under this drawing reads,
[I envy other peoples lives that have such a clear trajectory.]
Yes, my seed takes a more unpredictable "interesting" path. And my seed makes it just as far. But I can't help but be jealous of those straighter paths I see people on when I feel I'm flying by the seat of my pants.
This one is called,
"Welcome back to New York!"
For I am officially wearing too many hats---which is
such
an unoriginal metaphor but I don't care. New York just puts hats on you if you allow it, and suddenly
POOF
all your time is gone!
This watercolor was too big for my scanner, so that's a photo above. Here below is a scanned portion so you can see the colors better. You know how I love the yellow/ violet combo!