I seem to be on a continuing nautical kick this week. Please click on the image to see the full size!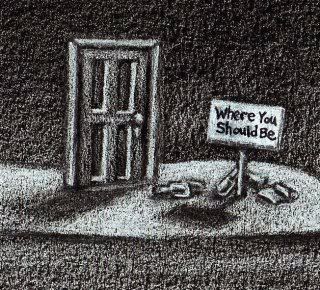 I feel more and more like a perpetual tourist, placing myself out of context exploring lots of different little worlds where I don't quite feel I belong. What am I looking for? I'll spare you from that conversation. But in the close-up you can see the sign says,"Where You Should Be" and those other shapes are little messages-in-bottles. You know how I am partial to that motif! (This drawing was simply made with a white colored pencil on black paper.)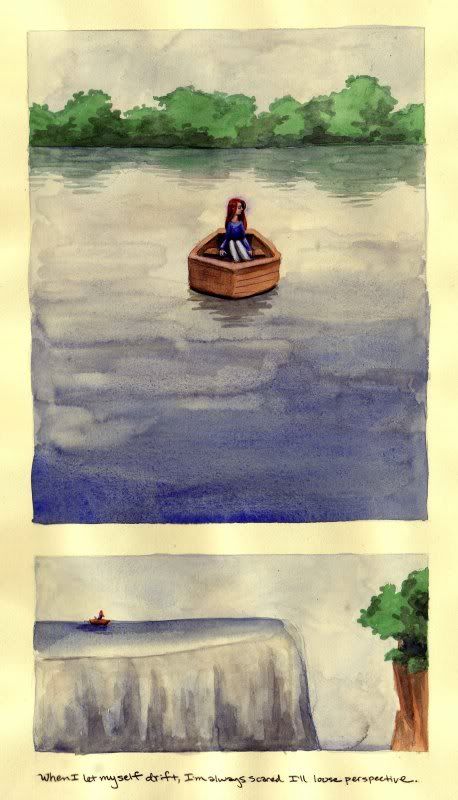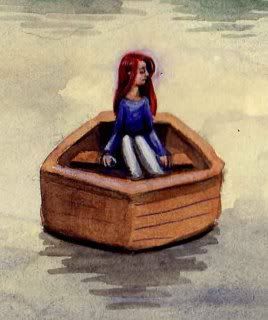 This one is also about being the wandering explorer. The text reads "When I let myself drift, I'm always afraid I'll lose perspective." It reminds me to be cautious, because after throwing myself into so much change this past year it takes more effort to stay authentic to myself and stay grounded. It's about letting go of some of my control (no oars) and preconceptions while also making sure not to lose myself in the process. You know, and stuff.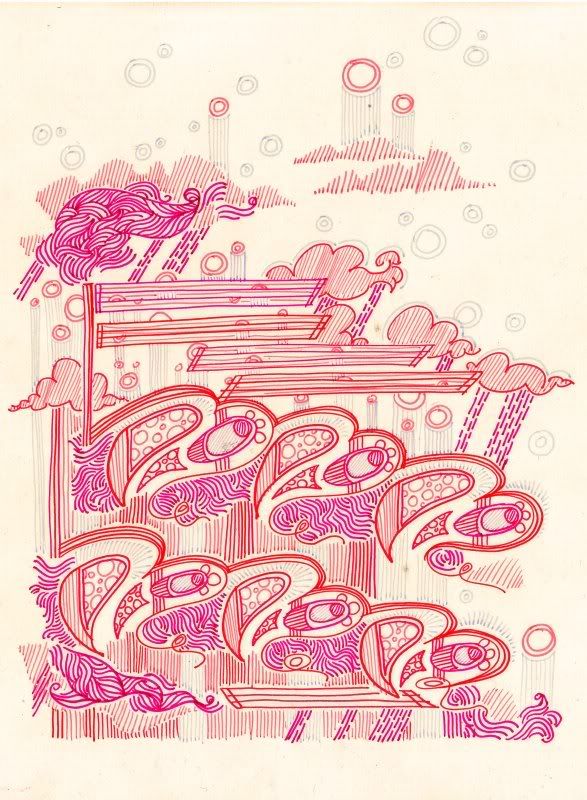 I'm staring at the blank pad of paper and shrug, "I just don't know what to draw." He looks puzzled, "Don't you ever just start drawing without knowing what will develop?" I frown, "No." It's true, I almost always have some underlying purpose when I put pencil to paper. So this drawing is some self imposed mindless doodling. (In case anyone would actually care, I was listening to LCD Soundsystem while I drew it. So that influenced the lines and shapes that I drew...)

Currently Listening:
Blitzen Trapper...
Wild Mountain Nation