This is Wally and I back in Charlottesville on Saturday night...we were celebrating Devin's birthday at Ten. I love his sheepish expression and my weirdly snotty expression in that second panel! Silly.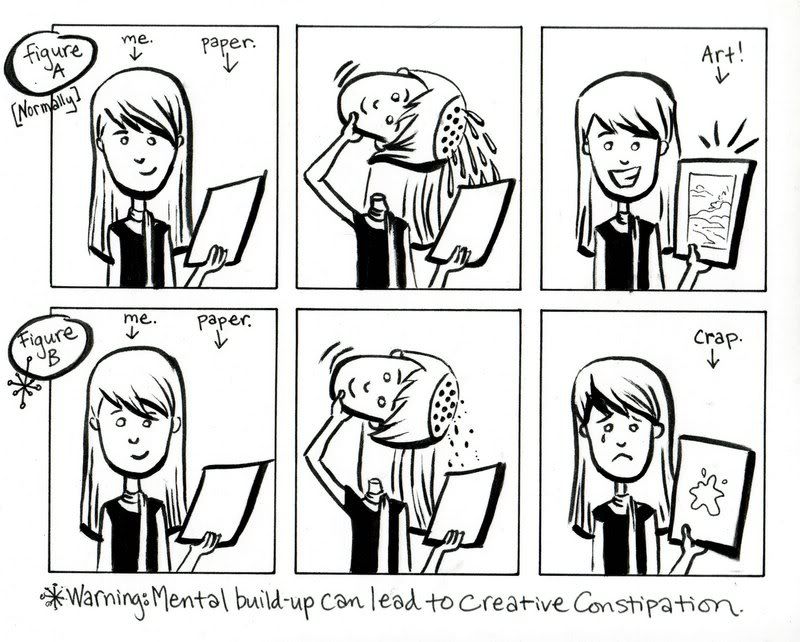 This is about my lack of art in the past month. Artistic constipation. I was going to draw glitter coming out of my head in the second sequence, but figured I've made enough jokes about that topic already.
With all these comics I've been making lately, I wanted to reconfirm my previously-diverse-repoitore. And I really like how this watercolor turned out! It's about how sometimes you simply have to put your life on pause, during certain crunch-times or whatnot.