This drawing was about my desire to make art during this last week, but I found that I was just too drawined to carry out my ideas. I would sit there at my desk staring at the paper, mentally folding in on myself. Then there was nothing else to do but give up and go to sleep.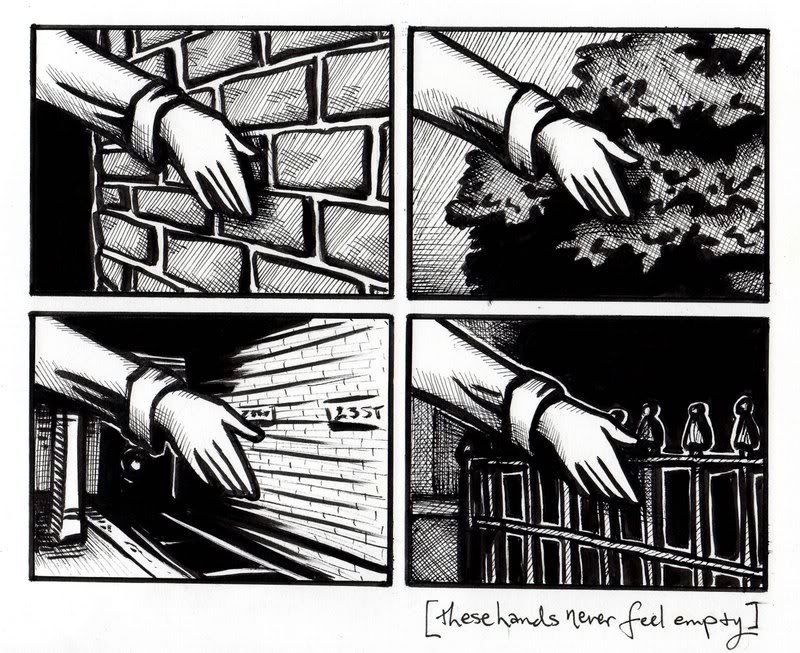 This comic depicts when I run my fingertips along surfaces or the air as I walk around. Why draw about it? Because sometimes my heart just seethes with loneliness, and I have to snap myself out of it by reminding myself that I'm lucky enough to have fallen in love with the world. So it would be silly to dwell on something as minute as a lack of romantic fulfillment. I know, that all sounds so retarded, but that's what honestly runs though my head. And it always straightens me out.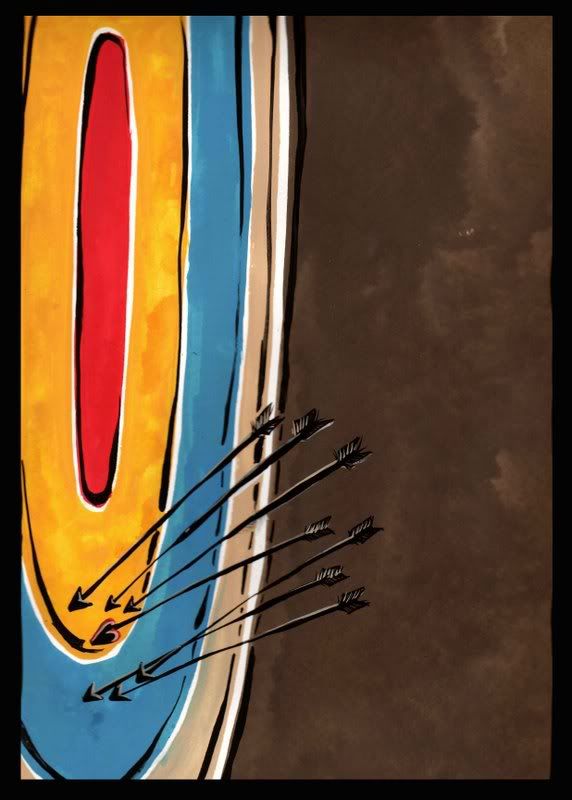 This painting is about my bad aim. That's all I want to say about it...