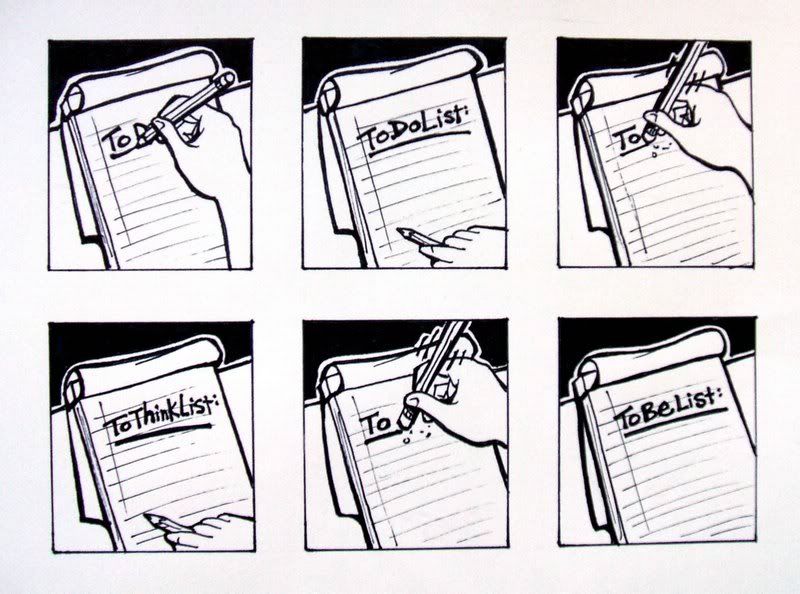 I've always been a list making person. (When I was teaching I even made a self portrait out of post-it notes with my real to-do lists scribbled on them...) But I've noticed I now make mental "to think" lists now. Where I'll come up with a concept or issue I want to explore more in-depth. Cooking ideas on that stove of mine with all the backburners, you know.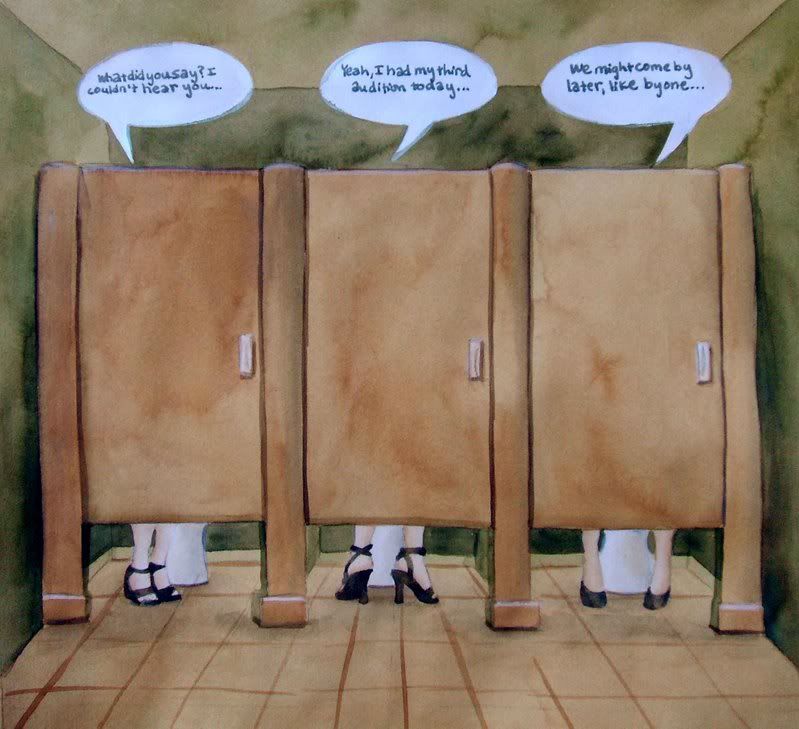 It's always nice to go visit the bathroom at a bar and come back with a drawing idea! All the women in there were talking on their cell phones. I smiled to myself as I slipped past them...
Ahh...Union Square provides such a nice place to hang out on a Saturday night. You can sit on a bench and it's so romantic, so picturesque, so...swarming with rats!! No seriously, it's quite unsettling. (And I used the same split composition as my Grand Central Station drawing below)
This drawing was inspired by a conversation with Juliet about when you throw yourself a pity party. Oh, how it makes me laugh! (I especially love how the little panda has made a puddle on the table from his black tears...) How could you even think of feeling sad when looking at this picture? Hooray for making sad things silly...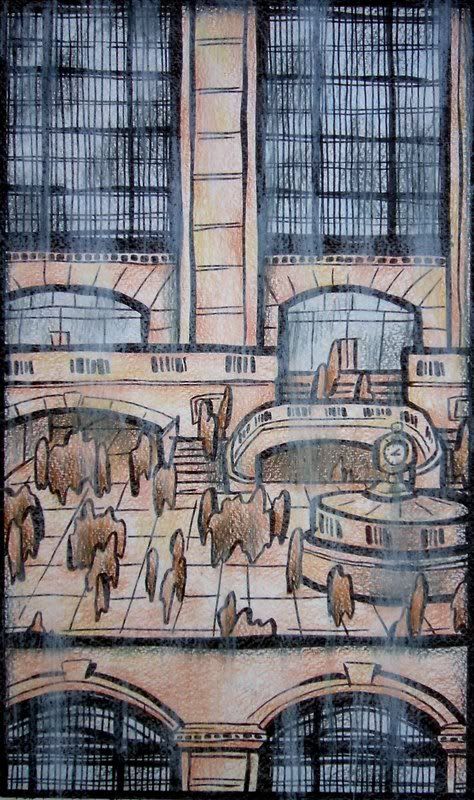 I drew that picture in Grand Central Station this weekend. It started as just the top portion of the drawing, because I ran out of room on my paper for the tops of the windows. But I love those windows, and I wanted to include them. So I added them on the very bottom since there was room there.
This drawing above started off initially as inspired by queen anne's lace, but as you can see it went in a very different direction! I was having fun playing with the unpredictably bleeding markers and watercolor paints..it makes me think of sunshowers.